External sound devices are not always easy to carry around. For example, suppose you wish to enjoy the TV audio somewhere else in your house or rent a party hall or open-air space with an installed surround system for watching blockbuster movies on the big screen.
In that case, you will need to bring your sound system along or hire a professional for this. Here we can speak about using a small device that can handle streaming video and audio directly from mobile devices (take Chromecast Audio, for example).
Built-in Chromecast support means that you can stream video and audio directly to your TV wirelessly and control it via your mobile device – for example, pause the playback, open/close the application running on the TV screen or switch to another one. Therefore, it is most convenient when using your mobile device.
So, by using this device, people can:
Stream and cast videos, photos, and music from any smartphone or tablet to your TV screen.
Play games on the big screen of your TV.
Browse, watch and listen to your favorite online content from Google without having an internet connection.
When you hear about a great app or website you want to see with Chromecast, you can easily share it with your friends.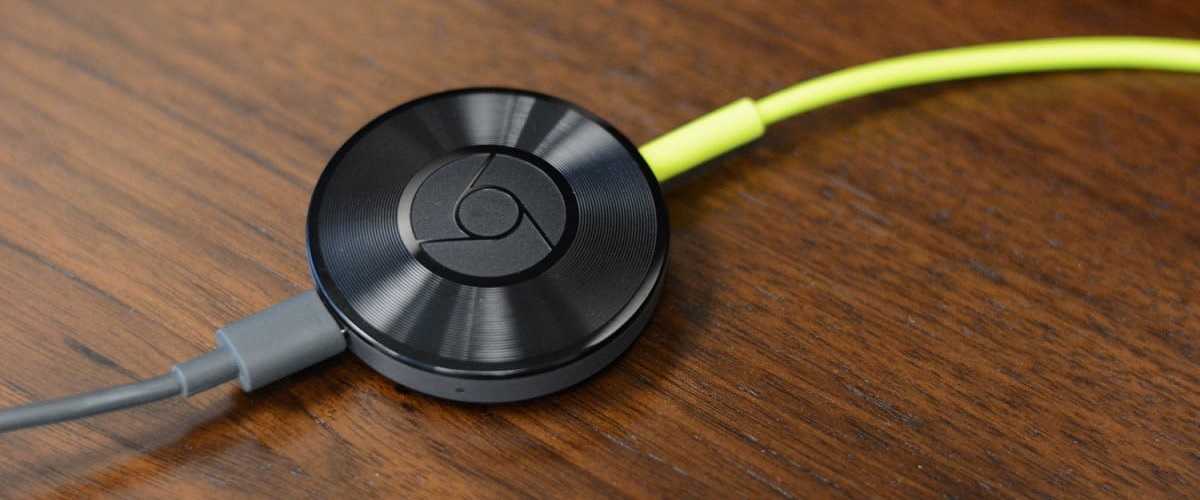 What is a Chromecast AV receiver, and why is it better to use?
Chromecast AV receiver is a media streaming device that plugs into the HDMI port on your TV. You can use an Android phone, tablet, iPhone®, iPad®, Mac or Windows laptop, Chromebook, or Chrome browser to cast your favorite entertainment apps right to the big screen. Chromecast works with apps you love for sports, movies, music, TV shows, games, and more.
Chromecast does not rely on Bluetooth or AirPlay, which could be poor in quality because of many factors (distance, obstacles). Instead, Chromecast works over Wi-Fi and gives you no interference problems. In addition, there are two types of connection: wired and wireless – Chromecast built-in is always wireless, and the only one that has to be connected with cables is your sound system.
What is a Chromecast player device?
If your receiver doesn't have a built-in Chromecast, you can use this device. Chromecast is a media player device developed by Google which enables users to stream and cast content on their TV screens. It can play media from different sources such as the internet and local network. The best thing about this streaming device is that it doesn't need any remote control; you can control everything with your smartphone or tablet only. This device is compatible with Android, iOS, or Mac.
How to use it?
This Chromecast media player device is so simple to use that you don't need any tech knowledge. All you have to do is plug it into your TV, connect it with the power supply and run the setup by following the instructions on your screen. After setting Chromecast, you can download apps compatible with your device. So again, it is very easy; you don't need a piece of advanced technical knowledge.