Well, it's time to tell you about upgrading receivers. The most important thing to mention at the very beginning is that buying an AVR should be connected with the desire to upgrade your sound and not a mere whim because such a purchase is not a cheap pleasure. Besides, if you treat them right, most old receivers can last for many more years. Plus, the incredible number of options on the market can simply discourage you. But I'm here to help you, and after reading this article, you'll be able to easily decide the two main questions: when to upgrade your AV receiver and what factors are really important to do so.
Time to upgrade AVR: Start analyzing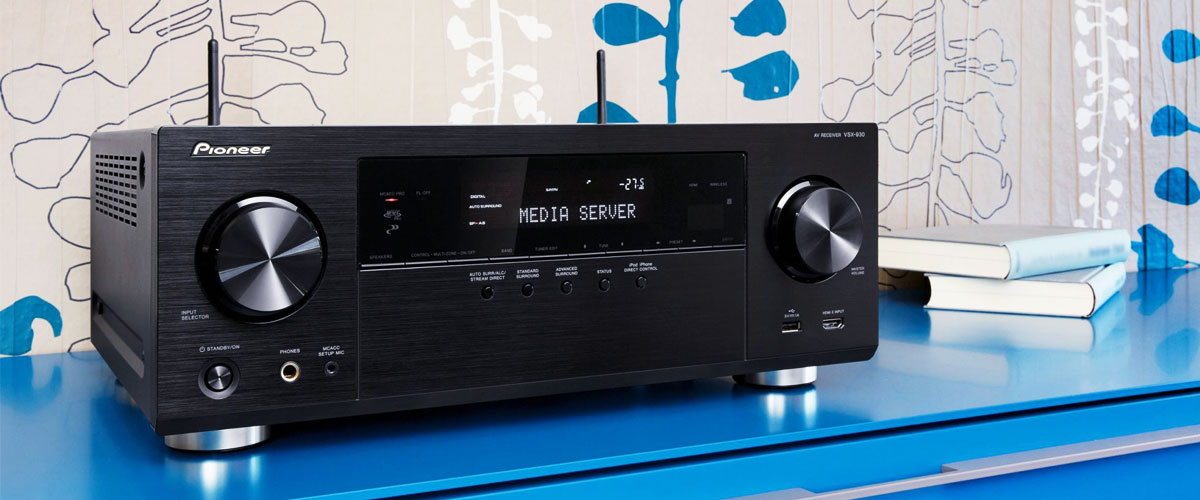 When you've decided that it's time to upgrade your AVR, my main recommendation is to think carefully about what you want to get as a result. Whether you are buying a new AVR for the first time or maybe you want to replace your old one with a more advanced one, you need to understand what features you really want and need clearly.
Multichannel mastery: The case for a multichannel receiver
Home theater is, first and foremost, about surround sound. And its quality, as well as your experience, depends on the receiver's channelization capabilities.Your final choice will depend on your preferences and the size of the room where you place your system. To do this, you need to understand a few simple things:
The simplest basic home theater configuration involves 5 channels of surround sound and 1 subwoofer. These systems are suitable for small rooms (about 150 square feet), are not very powerful, and do not have overhead channels. Nevertheless, they will suit those who don't have big finances and just want to improve their TV experience.
The 7.1 system assumes minimal facilities for using Dolby Atmos technology, which is gaining popularity today. Here, you will need a room of about 300 square meters and the ability to install ceiling speakers.
Configurations 9.1 and above – the highest pilotage of surround sound, the dream of many, but we are talking about quite different costs. Plus, there's no point in such receivers if you have nowhere to put them.
Multichannel receivers also usually offer a multi-zone function, which is handy to broadcast audio to multiple rooms.
Enhancing sound quality: Power, amplification, and multi-zone magic
Since the main task of the receiver is sound reinforcement, it is important to understand how much power (namely, watts per channel) will be sufficient.
This will also include the room size since channelization and power are interrelated. After all, you don't want to destroy your home when you crank up the system, do you?
So, budget options with 5 channels typically provide 50-80W. 7.1's go up to 100W, and those with 9 and above can be as powerful as a real movie theater (okay, almost, but the experience will be similar). Hence, these figures are well within the room sizes I mentioned in the previous paragraph.
Perhaps the most important thing to note in this section is that the receiver's power (and frequency) rating should match the speakers' rating. This way, your system will sound optimal and most coherent and will not cause system components to break down over time.
Unplugging the Cables: Utilizing Wireless and Streaming Technologies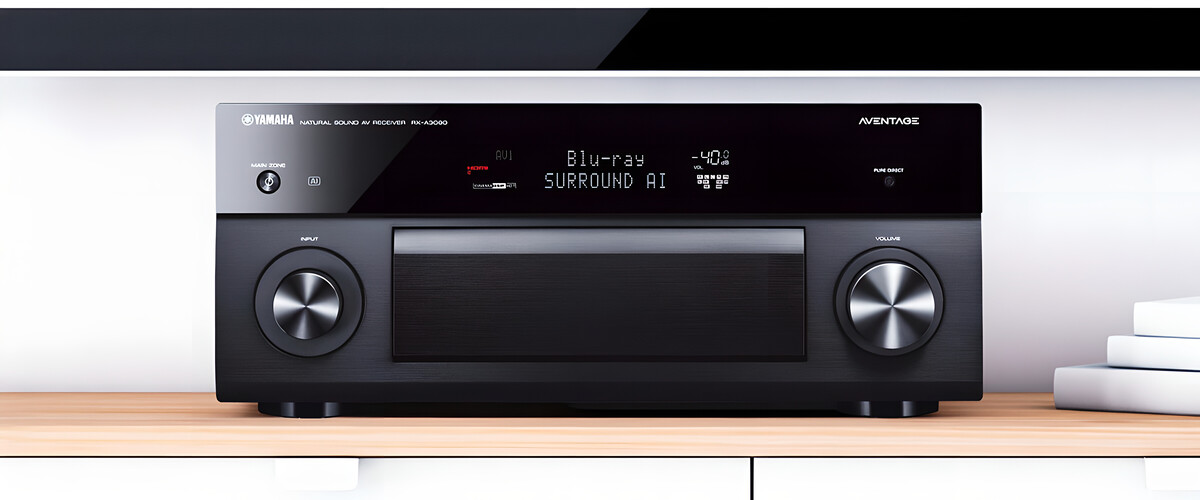 In today's world, it's hard to do without portable devices like a smartphone or tablet (Android, iOS), as well as a variety of streaming sites (Spotify, Pandora, Netflix) and voice assistants (Amazon Alexa, Google Assistant). To use all the benefits mentioned above of civilization in conjunction with your AV receiver, you will need that it supports working with them. As a minimum, you need Wi-Fi and Bluetooth. The higher the quality of connection, the better the result, so connoisseurs prefer built-in support for specific streaming services (Apple AirPlay, Chromecast), voice assistants, and ecosystems (HEOS, MusicCast). However, devices with such functionality cost more. Consider whether you are so dependent on their use that their presence is a determining factor when choosing a new receiver.
The advanced world of immersive audio and video
When it comes to video, you don't have to make much of a choice as all modern devices (including budget ones) from 2021 onwards have support for high-quality video at 4K and sometimes even 8K resolution. Depending on the brand and model, you can find AV receivers with support for HDR high dynamic range formats (HDR10+, Dolby Vision), and some models can even enhance the source video by adding virtual pixels to the image (zoom function). All you need to do is to have high-quality HDMI cables and check if your TV supports all the same formats. Otherwise, the feature will be useless.
With surround sound, things have also been going well lately, even for those without big finances. Starting with the 7.1 configuration, modern receivers offer support for Dolby Atmos, DTS:X. More expensive models support Auro-3D technology and other advanced surround sound formats.
If you upgrade your receiver but don't choose a modern model, just pay attention to the product specifications, considering everything I've described.
Expanding Horizons: Expanding connectivity
The technological process does not stand still in the area of connectivity either. More and more devices are becoming available that can be connected to your home theater, and over time, buying them step by step can create an extensive system. Or maybe you're already engaged in this process and have discovered a lack of connectors for all your equipment.
For older equipment, you may need component and coaxial inputs; for a vinyl player – phono-input, headphone jack, and flash drives. But the crown of the list of numerous ports belongs to HDMI. It is the only really important one today because the receiver's functionality is directly related to what version you have on hand.
If you have scrutinized the previous paragraph and want to own an AV receiver with support for the latest innovations in video and audio – carefully study the specifications of what version of HDMI is available to you. If at least one port has version 2.1, you'll have access to 8K video, VRR, ALLM, QFT for gaming consoles, eARC, CEC, and HDCP 2.3 features. I won't dwell on them in detail, but some of them are necessary for the correct operation of the device, and others can improve your experience with audio and video content.
What's the right thing to do with old receivers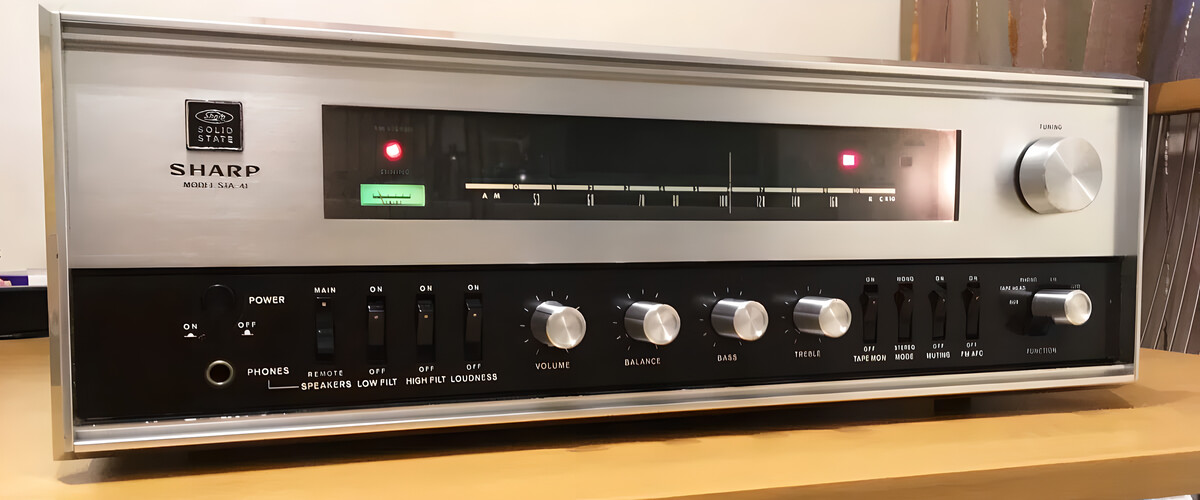 Even if you are not yet the happy owner of an upgraded receiver, properly disposing of your old equipment can be just as important. In my opinion, you don't have to throw the equipment in the dumpster because there are some great options. In addition to doing a good deed, you will become a responsible consumer by utilizing one or the other option.
Give a second life: Resell your old receiver
Yes, just sell your old AV receiver. Many people prefer reliable dinosaurs to new budget models. And since I'm in awe of my old equipment, I personally like to think that it can still serve someone well.
For a good cause: charity and the joy of giving
Many orphanages, schools, retirement funds, and other organizations need to purchase equipment like this. If you don't want to bother selling it, just give the equipment to a good cause. A good deed is a plus in your karma.
Smart disposal: save the environment
There are also times when your old friend just died. In this case, you still don't need to join those who mercilessly pollute our planet. Give the receiver to someone who repairs it; perhaps they could use spare parts. Or find a company that specializes in the correct disposal of electronics.
Conclusion
Before you upgrade your old AV receiver, think twice. Our desires don't always match our capabilities, and getting out of our pants on a whim is not an adult decision. If, after reading this article, you are still sure that you are ready to modernize, do it safely and with the knowledge you have acquired. Good luck!