When you are on the verge of choosing a new receiver (whether you want to upgrade your system or choose equipment for the first time), we aim to get high-quality surround sound. And many of the buyers are ready to spend literally all their savings or even get into loans to buy the latest, most expensive AV receiver. The task of this article is to answer the question: Does a receiver improve sound quality? Does it depend on the cost of the AVR? Whether I will debunk the statement "more expensive is better", you will discover by diving deeper into this topic.
Does a receiver affect sound quality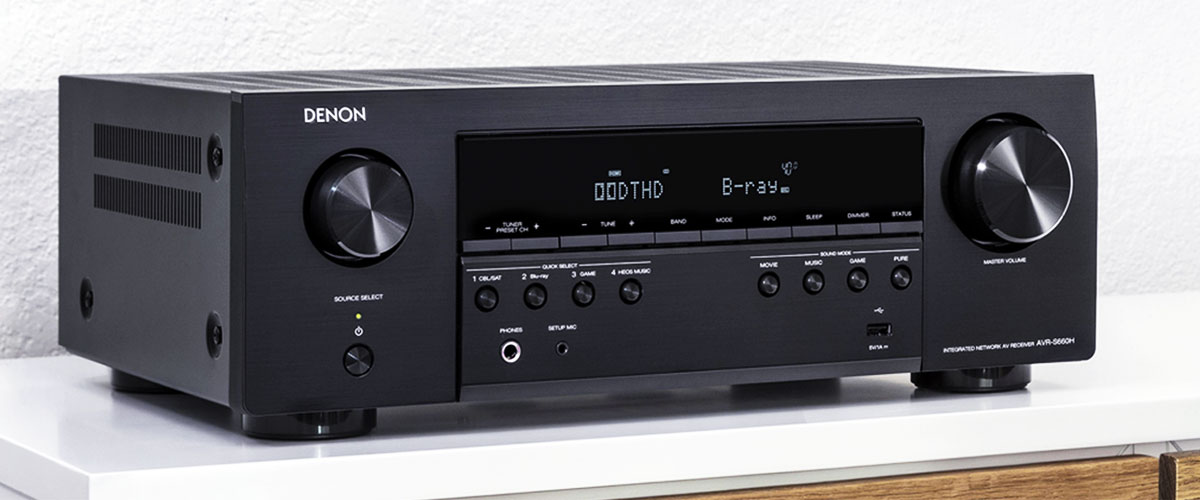 If I were to answer that question unambiguously, I would probably say no rather than yes. But, as always with sound, it's not that simple. The point is that a receiver does not "improve" the sound quality directly, i.e., it will not improve the quality of bad source material (a recorded track, for example).
However, a home theater AV receiver is a multifunctional device. And in the end, some of its functions can ultimately influence the improvement of sound quality. Remember that your multimedia system consists of many components, and in one way or another, the result will depend on their combined work. So, if you have weak speakers and poor-quality audio or video, even with the coolest expensive receiver, you won't get good sound.
That said, perhaps I'd better tell you what role the receiver plays in your audio system and how it can affect the overall sound.
What is the function of the receiver
Your receiver is the heart of your system; it takes the signal from the source, processes it, and transmits it to the receiver. At the processing stage, these features can really enhance the sound of your entire system:
Amplification
The direct task of any receiver is to amplify the signal. Two parameters are important: power and THD.
Power is specified in watts per channel, and you should choose this parameter, taking into account your capabilities and wishes.
Really powerful receivers are needed if you have a large house because you will need to power 9 channels and higher (these are more expensive AVRs). For small rooms (150-300 square feet), 50-80 watts is enough power, which can be provided even by budget models in 5.1 or 7.1 configurations.
Pay attention to the THD value. The lower it is, the cleaner the sound will be. So, if the value exceeds 1%, it is not very good, and you will hear interference and noise.
DAC и DSP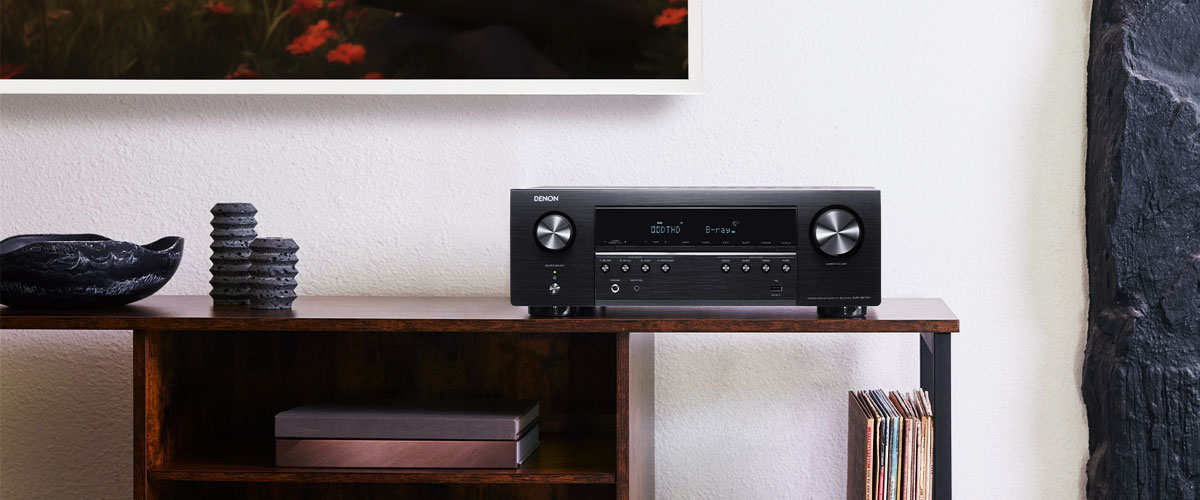 All modern receivers are equipped with DACs (digital-to-analog converters), as most sources transmit digital signals from CD, Media, Blu-ray players, or streaming services. The quality of the DAC can greatly affect the final sound result of your system, as analog sound is highly valued in audiophile circles.
There are also digital signal processing technologies (DSP). Pay attention to the Hi-Res audio formats that the receivers support. Some AVRs are equipped with source signal enhancement technologies, and information about this can be found in the device specifications.
Decoding
How the receiver handles surround sound will determine how you will enjoy watching movies with standard formats like Dolby Digital, DTS True HD, and their enhanced versions, Dolby Atmos (you need upper channels), and DTS:X. Today, more and more content is released with the latter two soundtracks. And to truly enjoy the variety and detail of Dolby Atmos and DTS:X, you will help with more expensive, multi-channel systems (from 9 and above).
Calibration and adjustment
All receivers have a room calibration system. Here, everything directly depends on the brand, the cost of the device, as well as your patience. Cheaper models have simple settings and often require manual intervention. More expensive AVRs offer systems that can adjust themselves, taking into account not only the size of the room but also the location of objects in it, with minimal adjustments from the owner.